About Us
Why us?
We are committed to serving our Michigan clients and it is our goal to deliver the best possible results in every case. We understand that when a person is arrested for a Michigan DUI /OWI, or any other charge, it is very common for that person to feel overwhelmed, stressed, nervous, intimidated, and embarrassed.
Because a Michigan DUI / OWI or other arrest has the potential to cause lifelong problems, it is crucial to have the right Michigan Attorney on your team.
Most people do not know where to turn or who to trust after being arrested. At our office, we understand that sometimes things happen and that people need help. It is our priority to always respect the client, keep the client informed, and give each client the personal attention that he or she deserves. We are dedicated to focusing on our clients' concerns and defending their cases in the best possible manner. We pay close attention to the details, level the playing field, and put our clients at ease. It is our top priority to always look out for the best interest of the client, give sound advice, and provide the best solutions to your Michigan DUI / OWI or other legal troubles.
With all of the possible consequences that can result from an arrest, such as jail time, loss of a job, loss of your driver's license, high fines and court costs, hiring the right attorney is the most important decision you can make. Mr. Caldwell is highly respected, highly skilled, and a well trained lawyer with tremendous experience. He has handled thousands of cases throughout the Michigan court system with proven results.
Put our knowledge and experience to work for you!
We offer a free confidential legal consultation. Call or contact us today to see how we can help you!
Pledge to Service
Due to Mr. Caldwell's specific knowledge and experience, he is extremely qualified to evaluate your DUI / OWI or other criminal case. He has the ability to determine the strengths and weaknesses of your case and provide the client with proven defenses and strategies. If you do call the office, you will speak to an attorney, not a salesman. Mr. Caldwell will give you honest answers and will not mislead or misinform you as to any issues or the likely outcome of your case. If you do retain the office, your case will be handled by Mr. Caldwell from start to finish. He will personally put forth his best efforts in order to protect your interests and obtain the best possible results for your case.
In addition, being up front and honest goes a long way and Mr. Caldwell doesn't want his clients to feel like they were charged or treated unfairly. Therefore, he is up front and honest with all services and rates.
Attorney Bio
Attorney Ian A. Caldwell is a criminal defense attorney who focuses on defending people charged with Michigan DUI / OWI. He is a highly skilled trial lawyer with extensive knowledge of the law and science regarding DUI / OWI cases in Michigan. He has attended and completed various trial colleges, including the Criminal Defense Attorneys of Michigan (CDAM) summer Criminal Defense Trial College, as well as numerous other seminars involving successful litigation techniques and trial practice.
He has also completed the National Highway Traffic Safety Administration (NHTSA)/International Association of the Chiefs of Police (IAOCP) DWI Detection and Standardized Field Sobriety Testing Course. This is the same course taught to police officers across the country used to train the officers in the methods and procedures involving drunk driving investigations and arrests.
Prior to focusing on DUI / OWI defense, Mr. Caldwell worked for the Public Defender's Office in Detroit where he handled hundreds of criminal cases and represented people facing various criminal charges. While at the Defender's Office, Mr. Caldwell was exposed to extensive trial work and conducted over sixty trials.
Mr. Caldwell is also a graduate of the University of Detroit Mercy Law School and Michigan State University. While in law school, Mr. Caldwell worked as a Law Clerk with the Wayne County Prosecutor's Office. During his clerkship with the Prosecutor's Office, he conducted trials and was exposed to the Drunk Driving/Traffic Division, Child and Family Abuse Bureau, and Felony Preliminary Exam Division. In addition to his clerkship during law school, he worked as a Research Assistant for one of his highly respected law professors who practiced criminal law.
Although Mr. Caldwell spends most of his time practicing in the District and Circuit courts throughout Oakland, Wayne, Macomb, Monroe, Washtenaw, Jackson, and Ingham Counties, he has appeared in numerous District and Circuit Courts and represents clients across the entire State of Michigan. Additionally, he also represents clients on Driver's License Restoration matters across the entire State of Michigan as well as any out-of-state clients who need a driver's license "Clearance" in the State of Michigan so they can obtain a license in their home state.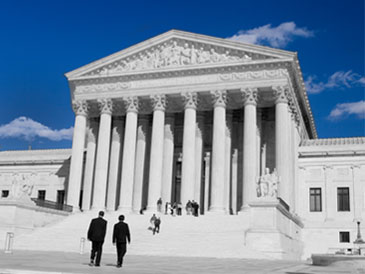 Call (888) 543-8883 or email us
For a free evaluation of your case please contact Attorney Ian Caldwell immediately.
Law Office of Ian A. Caldwell, P.L.L.C.
1821 W. Maple Birmingham, Michigan 48009 Phone: (888) 543-8883 Fax: (248) 282-1977